Minecraft Redstone Ghost Train
V 1.0 (ohne Ticketschalter) mod for Minecraft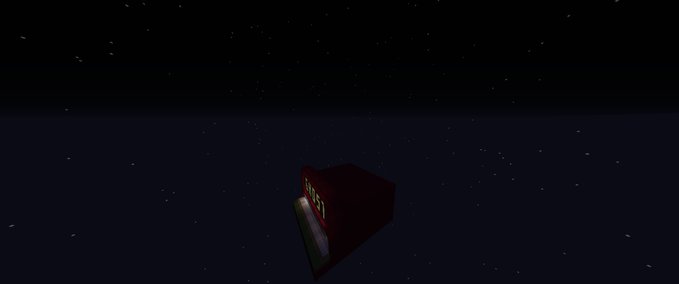 description
This map is an aerial map with a ghost train.
You can copy the ghost train into your leisure park / fairgrounds / in your world as long as all signs remain!
To the Geisterbanh:
Construction time: approx. 6 hours
Driving time in MC: 70 seconds (1.10 minutes)
Fear with Redstone: 5
Realistic ghost train
Fully automatic (only push button, boarding, the rest happens automatically)
No minecarts or objects have to be refilled. >> Minecarts are reused
Built on 23.8.17 of 13 - approximately 7:30 pm
All systems were developed and thought by me
Credits
Modell: ZockerGamesDE - Buildteam (logi_Zockt)
Texturepack empfohlen : Sphax 1.11

Idee / Konzept: logi_Zockt
Tester: logi_Zockt
Sonstige: ZockerGamesDE - Build Team
changes
24 Aug 13:53

Version 1.0 (ohne Ticketschalter)
Files

Empfehlungsrate
-/-
noch nicht genug Stimmen
Do you think this mod should be featured?
V 1.0 (ohne Ticketschalter)
}